News
Holistic design wows judges
16 Feb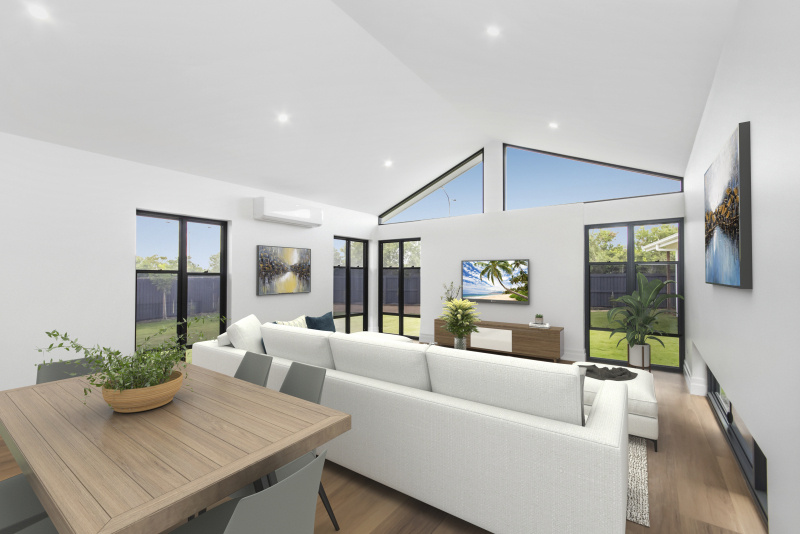 Reef Coast Constructions has amassed an enviable reputation over their 16 years in business, with their performance in this year's North Queensland Housing & Construction awards further confirmation of their team's quality workmanship and exceptional delivery.
Winning House of the Year, Individual Home from $450,000 up to $550,000, Best Residential Bathroom and the Trevor Mustey Perpetual Award for Quality Workmanship for their resort-style creation, Windermere House, the results speak to the company's incredible standing in the industry.
According to Director Rob Rule, his team's incredible performance in the 2021 awards program signifies the belief that he and co-owner Cameron McInnes have in the building ability of their team.
"As a small bespoke building company, it was amazing that we were so successful at this year's Regional Awards," Rob said.
"We knew that our project was unique and a beautiful home, and we knew the hard work and effort that was involved in this project from start to finish.
"We were hopeful that the judging panel could see how this home was different to standard building in Townsville, starting with the custom design, fixtures and finishes through to the craftsmanship that brought the build to life.
"Our whole team was very excited that we received not just the nominated category award, but the two highest honours of the night with the Trevor Mustey Perpetual Award for Quality Workmanship, which we also won back in 2018, and the House of the Year Award.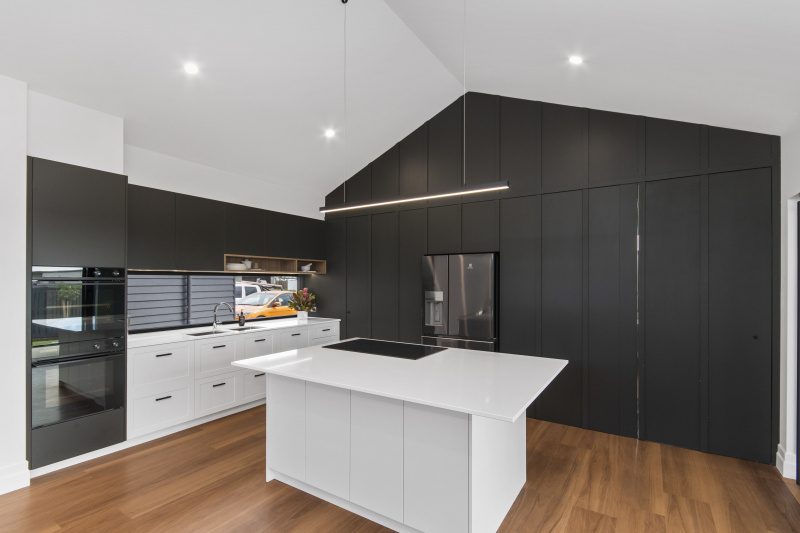 "For us it was a fantastic result that we are all very proud of."
Windermere House wowed the judges with its impeccable attention to detail and unique features, elements of the project Rob and his team went above and beyond to achieve.
"We nominated this home as we knew it was unique for the Townsville area," Rob said.
"It wasn't the largest home.
"It didn't have views to the horizon.
"It was a unique home with a holistic view to its design and construction techniques, which enabled both the designer and us as builders to express ourselves and show that there is alternatives to standard building practice in Townsville and that we have the team to deliver exceptional craftsmanship and unique homes."
The project owner and client, Natasha, has a strong working relationship with the Reef Coast Constructions team and is a director of AREI Designs.
Rob said her input was instrumental in the final, stunning result.
"Natasha designed her own home and we have a strong working relationship with AREI Designs, having worked with them on other new home projects and they have been key to helping us provide the best in design and construction for our clients."
No strangers to success in the regional Master Builders awards, Reef Coast Constructions unique client experience and hands-on approach has been a key cornerstone to their immense success.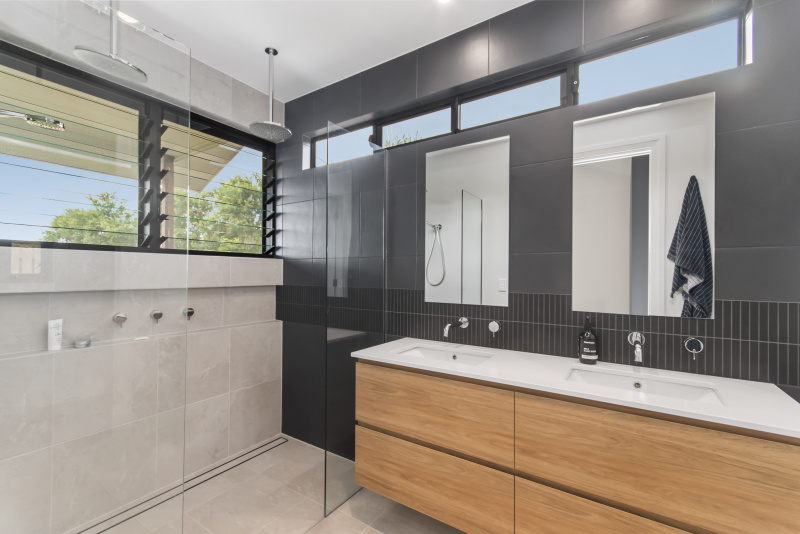 "Our client's constantly provide feedback to us that Reef Coast Constructions makes their building journey easy compared to others they may have been in contact with," Rob said.
"We are a very client centric business and with two qualified builders at the helm, we provide a unique client experience that is not commonly seen in Townsville.
"Prospective clients deal directly with me, the owner and builder, from the first meeting about their new home and not with a salesperson, so we can help them achieve the best for their new home.
"Then, during construction, their home is personally supervised by Cameron, my business partner and builder also".
"This means our clients are dealing directly with the owners and builders of their homes from start to finish.
"Our clients love how transparent we are and how well we communicate with them throughout their whole building journey."
For Rob and Cameron, this year's results confirmed for them that they were onto a winning formula when it came to the positive workplace culture they have worked hard to cultivate, with their team flourishing alongside them.
"This year was extra special," Rob said.
"The awards support our values which are tied tightly to the craftsmanship and work ethic of our business and all of our team buy in to these core values.
"We continually strive to improve our business by undertaking coaching and mentoring, training our staff and developing our carpentry team into not just carpenters but builders of the future."
With Brodyee Filleul of Reef Coast Constructions taking out the North Queensland Apprentice of the Year title, it seems this commitment to upskilling and mentoring of their staff is well-and-truly paying off.
Recent News